About E-CON
WE ARE THE BEST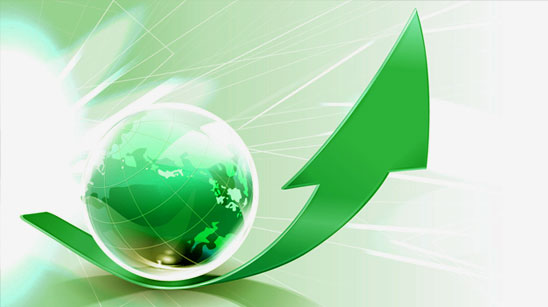 The E-CON Mission
To constantly reassess our policies and practices to create better value for our customers. To adopt and maintain best practices in manufacturing and the best quality services.
The E-CON Vision
To establish new benchmarks in quality, which are respected internationally. To provide optimum packaging solutions across industries, while keeping our commitment to the environment.
E-CON INFRASTRUCTURE
OUR INFRASTRUCTURE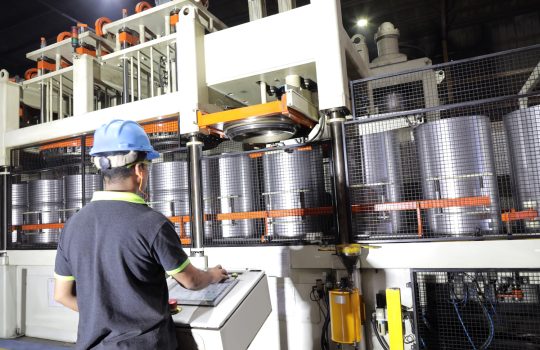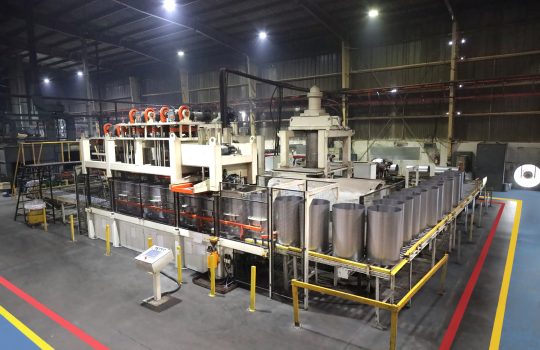 WHERE IT'S ALL DONE
State of the tech:
Our two state-of-the-tech plants, strategically located at Silvassa near Mumbai, are ultra-modern and well-equipped manufacturing hubs, housing some of the best infrastructure in the world that manufacture steel and Hm-Hdpe drums. The steel drum-line can manufacture up to 6000 units of multiple types and dimensions in a single campaign. Large warehouses equipped with mechanized conveyors help to maintain sufficient stocks, thereby reducing lead time and inventory costs for our customers. Our own logistics division helps to smoothen out the supply chain.
Sophisticated:
An intuitive man-machine interface has been installed to monitor various processes – from start to finish. This helps to change over to different product types in minutes at the touch of a button. The sophisticated electronic set-up helps us to constantly monitor the quality and quantity, giving our products a definitive edge. E-CON now runs on an ERP to effectively manage and integrate all its processes.
Superior finish:
A sophisticated cleansing process makes the interiors of drums virtually contamination free, while the exteriors are pre-treated to perfection for top coats. Latest finishing technologies then, further lend a truly superior finish to the products, which has become one of the distinctive competencies of E-CON.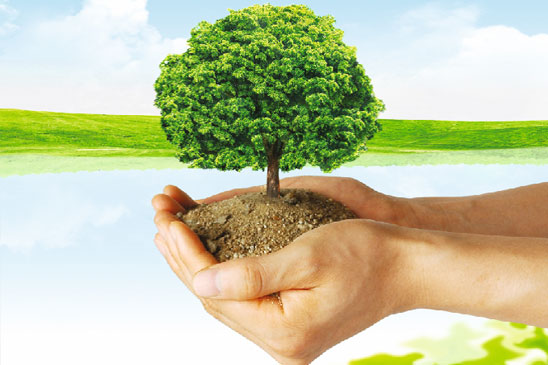 While we aim high, we also understand the world we live in and would like to achieve our goals by respecting the environment.
e-con is taking the following initiatives to do its bit for Mother Nature:
Use of solar and wind energy
Rain-water harvesting
Planting of trees
Preparing ourselves for the use of low V.O.C.and water-based paints
Using clean and environmentally friendly raw materials
Using latest combustion systems and energy-efficient technologies to reduce our carbon footprint
The E-CON Edge
About E-CON Edge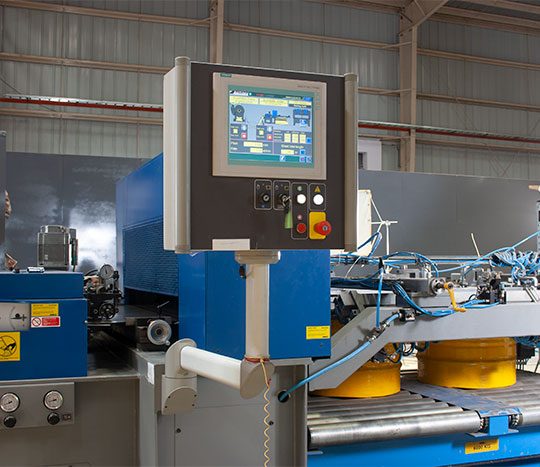 -World class manufacturing facility – one of the fastest and the most automated in the world
-Well-equipped lab to test incoming, in process and finished goods
-Holder of B.I.S. licenses
-ISO – 9001 : 2015 certification
-Products Manufactured to meet shipping standards (Indian & International)
-Special internal finishing, such as epoxy coating, zinc coating (electro galvanizing) and Hm-Hdpe inliner (composite drums)
-S.S-304 and S.S-316 drums for special applications such as storing heavy water, etc.
-We provide multiple designs for rolling hoops as per customer requirements to package drums in shipping containers. The designs available are Shallow Beads, Inverted Beads, W-beads, Three Beads and Multiple beads.
-We offer the largest variety of steel drums that includes Conical as well as Necked-in drums.
E-CON VALUES
About E-CON VALUES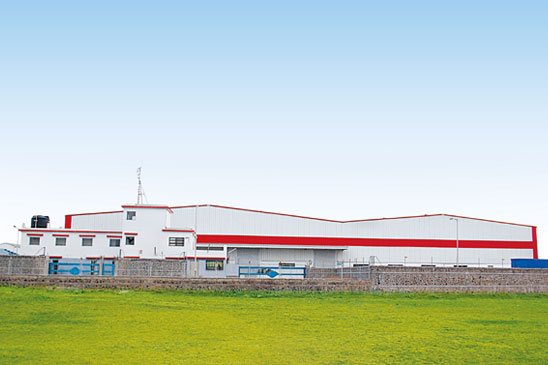 Premier Hollowares private limited is now
E-CON PACKAGING PRIVATE LIMITED
From a humble beginning in 1969 to the premier steel drum production plant in the world, E-con Packaging is redefining the industry standards.
This has only been possible with the support and trust that our customers have invested in us. Our ever expanding client base over the last four decades bears testimony to the exhilarating and eventful journey to the top.
Innovative thinking, backed by unwavering commitment to excellence and adoption of new technologies, has helped us achieve scale and unmatched quality. As a green company, we have undertaken initiatives to make our technology cleaner and sustainable to make a positive difference to the environment.
THE E-CON VALUES
Encouraging high ethical standards
Promoting a performance-driven culture
Preserving the environment and incorporating eco-friendly technologies
Fulfilling our social responsibilities
Investing in human capital – our most prized asset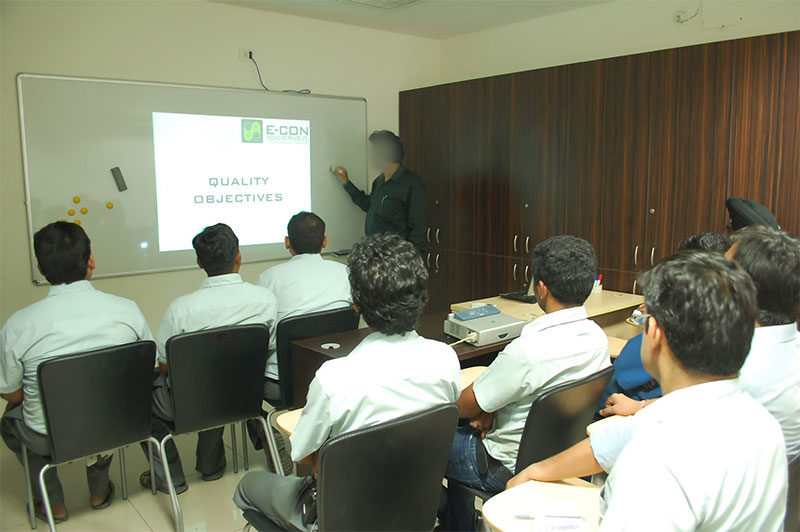 we will reach back to you
GET A QUOTE